With each passing season, comes an assortment of new looks to shop for, but fall season might be the most fun.
A combination of cozy, cute and bold looks characterizes the season of pumpkin spiced lattes, falling leaves, spooky decorations and brisk air.
This season, it can be easy and simple to emulate your best self as the wind changes by adding a few unique pieces to your wardrobe, finding your perfect fall boot and not being afraid to take a trip to the wild side!
So check out our fall outfit ideas for her to look out for as the leaves change and the rain starts to fall. They will entice many turning heads and make you feel confident through the gloomy season ahead.
---
1.

ADD LAYERS UNDER A SIMPLE DRESS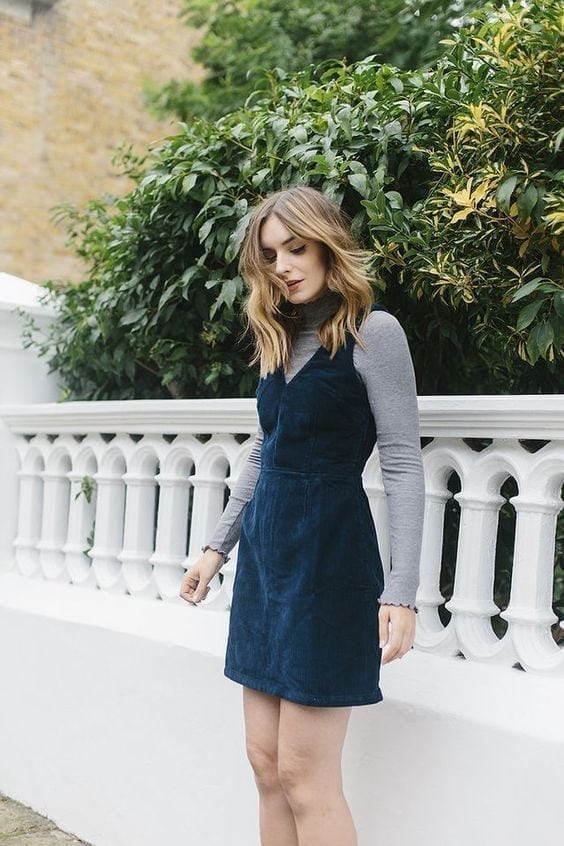 Just because the weather is getting a bit breezier, it doesn't mean you should throw out all your adorable sleeveless dresses for the season! By adding a ribbed light grey turtleneck blouse under this pretty deep blue velvety dress, this ensemble will keep your dress relevant for the weather and present an opportunity to get creative with color combos to your solid pieces.
Also Read: 9 Cheap Fashion Tips To Make Us Broke Girls Look Rich
---
2.

VINTAGE COATS WITH CASUAL WEAR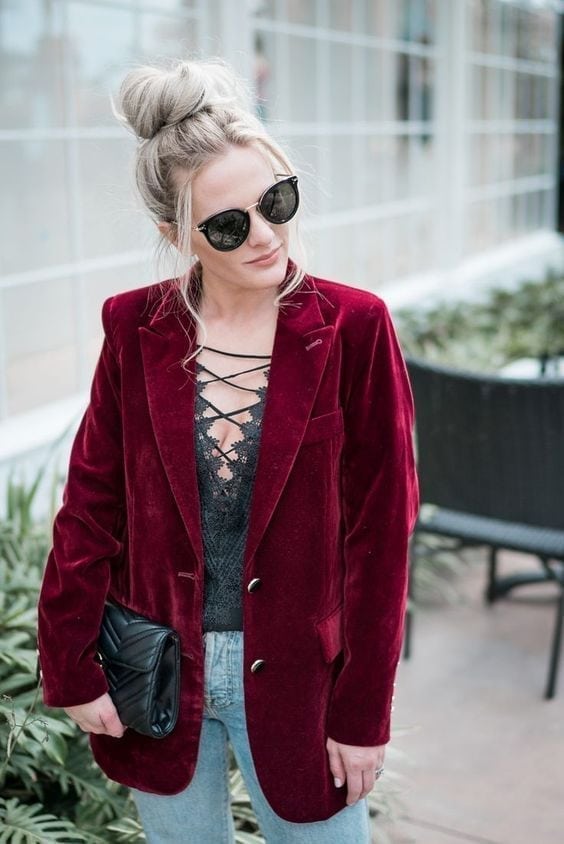 The fall season is a great time to get cozy with big fashion statements by browsing your local thrift store or splurging on a truly original piece at the mall. This burgundy velvet blazer adds sophistication to this casual outfit, making it somehow all work, even though the pieces seem like they could traditionally never work together. Combine your oversized coat with a lacy shirt and light jeans, makes for a unique and memorable look.
---
---
3.

FLORAL APPLIQUÉ DRESS WITH BOOTIES
Spring and summer may have come and gone, but embroidered florals are still hot on the must-have list this season. Combining the styles of a little black dress with the classic color palette of autumn makes for a beautiful look to aspire to. Light beige short booties finish off this look effortlessly and add a country flair to your outfit of the day.
---
4.

ANIMAL PRINT SKIRT WITH A GRAPHIC TEE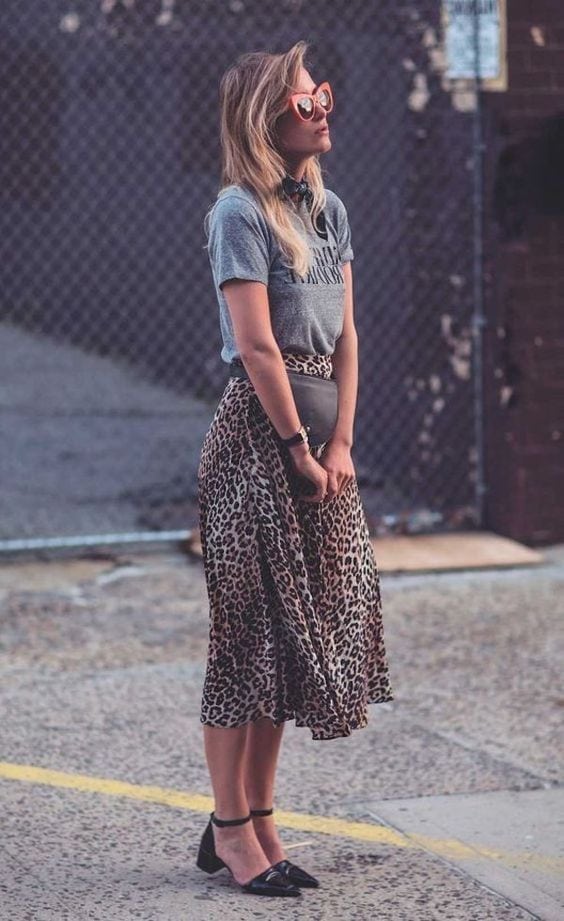 Animal print is making a comeback this fall, so be sure to make the leap to try it out. A long cheetah print skirt such as this paired with a statement tee, bright sunglasses, and sweet heels is the perfect amount of sassy and classy. The trend can also be toned down in the form of cheetah print flats to a neutral outfit.
---
5.

DRESS DOWN PINSTRIPED PANTS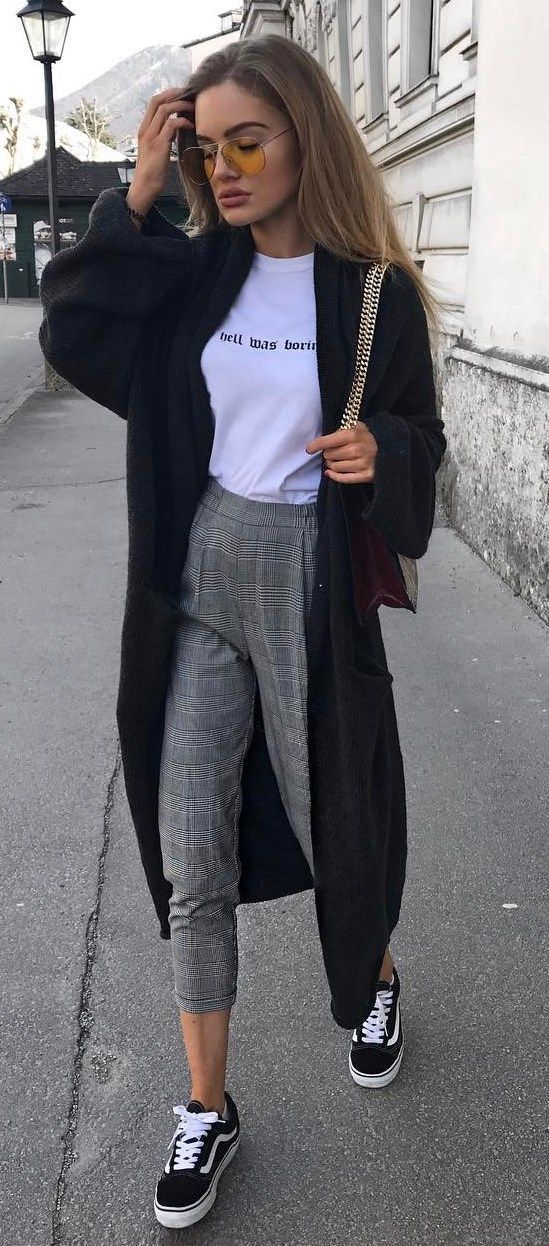 This traditionally business-y wardrobe piece is making its way into casual wear this Fall! Easily paired with a white tee, or any solid-colored top, this idea makes a definite statement to onlookers that you are going places but also super chill. Wear them with your favorite Adidas sneakers and a long oversized sweater.
---
6.

CHIFFON SWEET DRESS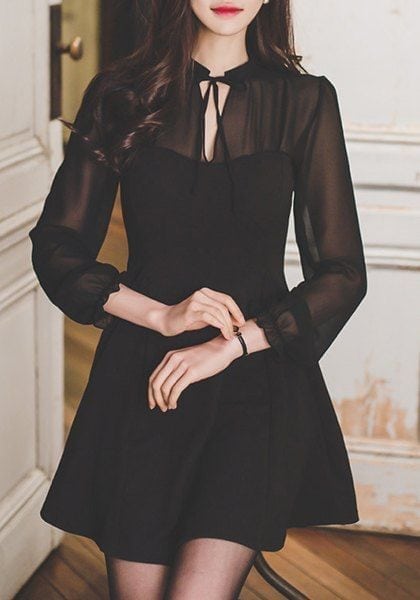 The Fall season also means Halloween season, so there is no better time to unleash your spooky side. Look out for this sultry style that's great for date night and can double as a last-minute and effortless witchy Halloween costume essential for the coming season. Also, pair this a chiffon sweet dress like this with tights and a bold makeup look.
Also Read: 23 Unique DIY Halloween Costumes That Will Make Everyone Say Wow!
---
7.

BUTTON-DOWN SHIRT WITH KNEE-HIGH BOOTS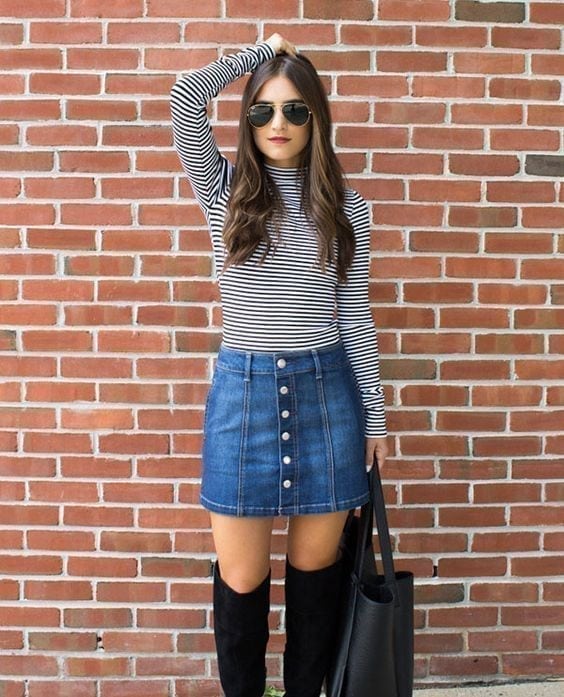 As you scour the aisles of your favorite clothing stores, chances are you'll see a mannequin rocking a button-down skirt like this one. Slip on some knee-high boots with this skirt, it will lengthen your figure and have you walking down streets feeling incredibly confident. A striped turtleneck and a classic leather jacket will also complete this look.
---
8.

JEAN JACKET & PLATFORM BOOTS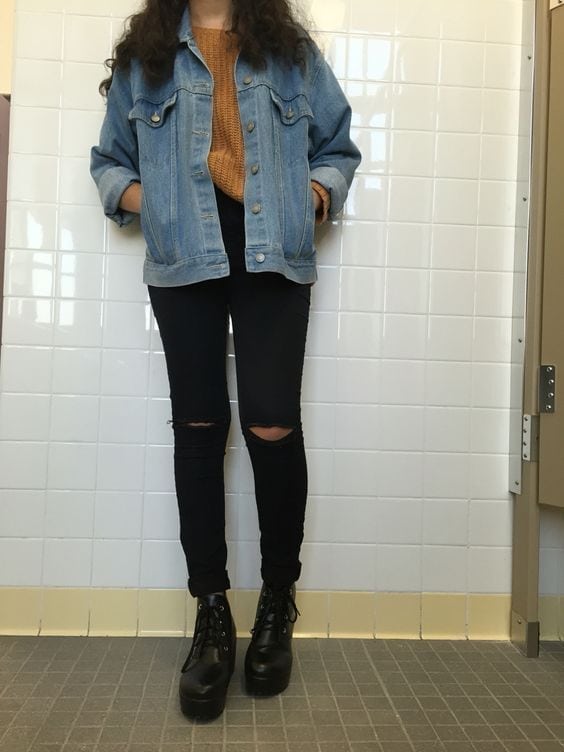 Sometimes dressing for fall just means showing off your best laid-back warm wear. There's no better way how than blending a fleecy sweater with a jean jacket, ripped-black jeans, and platform lace-up boots. The look will get you through the often uncomfortable days of autumn and still have you fitting right in with the atmosphere of the season.
---
9.

PASTELS AND LOAFERS
Hands down the best perk of the Fall season is lounging around in comfy knit sweaters as you warm your soul with a seasonal latte. Look for sweaters on the pastel color scale this year for a soft style and complete your outfit with distressed high-waisted jeans and complementary loafers. Loafers are making a comeback for fall and are a great transition from your summer sandals.
---
10.

OVERSIZED PLAID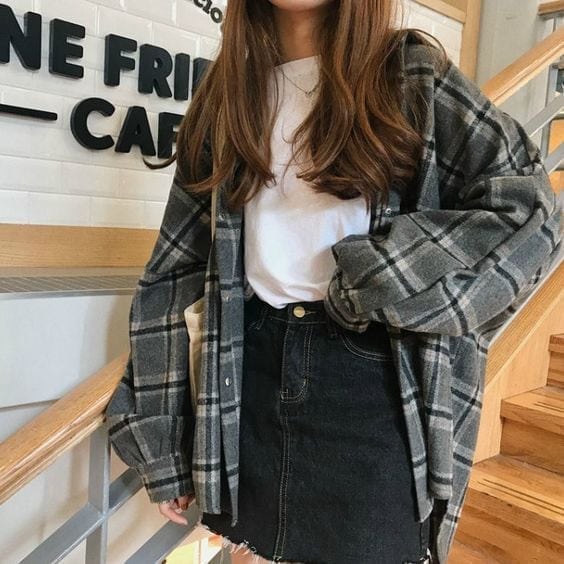 It's common knowledge that plaid goes with autumn just as well as peanut butter goes with jelly. It's a timeless look that will likely never go out of style, so don't pass up on rocking this look this year. Go a couple sizes up when picking out your plaid this time around or borrow your S.O's flannel. It effortlessly adds to a simple neutral outfit and it's just as comfortable as pajamas.
Was this article helpful?
Please let us know if you liked it. That's the only way we can improve.