Affiliate Content
$5 meal plan is an amazing weekly meal plan service that sends budget-friendly meal ideas to your doorstep to make meal planning the simplest part of your week!
For only $5 a month, you'll be sent a delicious meal plan every week where every meal usually costs about $2 per person. Their mission is to help as many people as they can eat healthy on a budget. In other words, they want you to save money, time, and stress through smart and simple meal planning.
So, here's how this all works: Each week, you'll be sent a menu and a shopping list. This menu includes:
Five dinner entrees with sides - Every week includes one freezer friendly, one slow cooker, and one 20-minute meal.
There's also one lunch and one breakfast.
Plus, you'll get a random goodie, which could be a dessert, a beverage, or even a snack or two. They want you to treat yourself, not torture yourself with a strict diet plan.
If spending only $5 for meals throughout the week seems like something you'd like to try, read on to find 21 budget-friendly meals $5 Meal Plan offers for those tight weeks:

1. Ham & Cheese Waffles
Before I get started, just remember that breakfast for dinner is always a great choice when budgeting. Breakfast meals are usually a little heartier and filling, which means you can spread them out more throughout the week.
For instance, these ham and cheese waffles are perfect for that. I know this sounds a little strange, but trust me, this will be your new favorite waffle mix. This recipe yields 4 servings and only takes about 20 minutes to cook.
2. Blueberry Crumble Bars
Unfortunately, these bars won't last very long the first time you make them. However, just be sure that the next time you make them, you find the willpower to not scarf them all down in one sitting, or just make more. Perfect to make the night before.
I like to call these a grab-and-go breakfast. Can you guess why? Sometimes our mornings can be a little too busy for a big, sit-down meal, so these crumble bars make the perfect budget-friendly meal.
3. Apple Cider Pancakes
A warm cup of apple cider really brightens those cold days; however, have you ever thought about tossing it in some batter and eating it for breakfast? Well, don't worry because now you can!
This mouthwatering pancakes are the perfect pick-me-up on those cold mornings. So easy to make! In addition, the cost is virtually nothing when you consider how much you're making.
4. Avocado Egg Breakfast Sandwich
Eggs are basically a staple when it comes to breakfast. People are putting them into everything these days, and for good reason. They're delicious and contain a lot of healthy qualities.
Now, how about mixing in some avocado with those eggs? And also English muffins? Are you sold yet? Check out this awesome recipe and fall in love with the simplicity of this budget-friendly meal.
5. Blueberry Coffee Cake
This coffee cake is basically a slice of heaven on a plate. It's fluffy, sweet, and it's got that perfect amount of tartness from the blueberries. If you're looking for that extra "wow" factor with this budget-friendly meal, try adding in a little more full-fat yogurt. Really pulls everything together in a beautifully delicious way.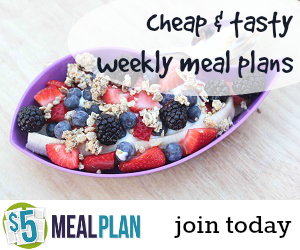 6. Breakfast Biscuit Calzones
This is not your everyday breakfast taco, or breakfast pizza. No, this is a breakfast calzone! This budget-friendly meal has everything we all love when it comes to breakfast, for instance: bacon, eggs, and cheese.
There's even a side dish of fruit to make it even better. Make as many as you want, enjoy, and then freeze the rest for the remainder of the week.
7. Chocolate Almond Smoothie Bowls
I mean, who wouldn't want chocolate for breakfast? I know I'm in for that. This smoothie bowl is packed with protein and is a great way to start your day!
For instance, you've got coconut, almonds for the protein, the right amount of cocoa and sweetener, and you've got a smoothie bowl fit for a champion! Make sure to use frozen bananas for this recipe, since they're the only frozen fruit used in the dish.
8. Guacamole with Street Corn
I can admit that I eat waaay too much guacamole during the week, but can you blame me? It's good for you, and above all, it's delicious! I'm always looking for new ways to mix up my guacamole addiction, and $5 Meal Plan has us guac lovers covered with this recipe.
Sweet corn, lime, and cumin work beautifully together, then top it off with cojita (or any other creamy cheese) and you've got the perfect bowl of guacamole!
9. B-L-Tomatillo Sandwich
You'll love the tangy flavor from the tomatillos. So much so you may never go back to red tomatoes again! This is an amazing lunch meal that you can side with fresh fruit, carrot sticks, or your favorite chips. In about 30 minutes, you'll have yourself four delicious sandwiches to share, or save for tomorrow's lunch.
10. Instant Pot Macaroni & Cheese
Why not drown yourself in this giant pot of cheesy heaven. It's so easy to cook this budget-friendly meal, probably because the instant pot is doing most of the work! You'll have so many ooey-gooey meals that you won't know what to do with all the leftovers. I vouch for just eating them right then and there, but then again, my self-discipline when it comes to cheese is pretty low. Don't judge.
11. Apple Sandwich
Apple sandwiches are a budget-friendly meal that is so easy to make you'll find yourself whipping it up for yourself when you're feeling a little too lazy to turn on the stove.
Homemade granola, maple syrup, all-natural peanut butter, and if you decide to get rid of those chocolate chips you've got a no-sugar, no white flour lunch that tastes delicious! This is one of my favorite quick recipes for sure.
12. Arborio & Mushroom Side Dish
This is a hard recipe to give a title to. I'd call it a salad, but when warmed it's too delicious, so it's a pilaf. But, when chilled, it goes back to salad. It even makes a perfect lunch on chilly days.
So, call it what you will, you can eat this budget-friendly meal for breakfast, lunch, dinner, as a salad, and as a side dish. However you like, I guarantee you'll like it.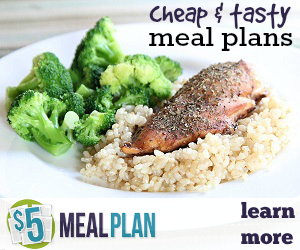 13. BLT Biscuits
Some of the best meals, in my opinion, are the ones that are simple and can be made as a quick weeknight meal. For instance, you don't need a lot to make these BLTs, however that doesn't mean they're not packed with flavor. You can cook a lot of these in one go, which is already amazing, but they can also be frozen and enjoyed another day. So simple, so delicious.
14. Asian Chicken Salad Wrap
I am a huge fan of Asian Chicken Salad, so to have it conveniently wrapped up for me is like a gift from heaven! Above all, this recipe is made from scratch, so be sure to look at the instructions carefully. It's not a difficult read, however, it's always better to pay attention when it comes to making food.
15. Avocado, Grapefruit with Goat Cheese Salad
Salads are always fun, easy and a healthy option when on a budget. This one mixes in healthy fats and vitamin C along with some calcium to give you a well-rounded dinner.
16. Bacon Avocado Tomato Grilled Cheese
Tasty ranch dressing, tangy cheese, crunchy bacon, and buttered bread come together in a whirlwind of tasty flavor. If you love all these flavors (who doesn't?), then you'll love this amazing grilled cheese sandwich.
Make this a meal by adding veggies, whole wheat bread, and some protein. Now, you're hitting all sides of a well-rounded meal. Tip: grill the sandwiches in the same skillet that cooked the bacon. You won't be sorry.
17. Bacon & Spinach Salad
Like I said in the meal just above, if you've never tried cooking something in the same skillet you just made bacon, in conclusion, you are missing out big time. The homemade vinaigrette is no exception to that.
This is a hearty and filling salad that is perfect for dinner, however, you can get a smaller portion and enjoy it as a side salad.
18. Triple Squash Soup Recipe
There's something magical about pureed soups that warm your soul (as well as your tummy) during the cold months. I used to think pureed soups were kind of an odd extra step that didn't make a difference.
Spoiler alert: It makes a huge difference. Once you make your first pureed squash soup you will not go back to the old ways. Trust me!
19. Winter Spinach Salad with Chicken
This is a great salad to make for lunch, however, if you're hankering for it during dinner, do not be afraid to bring it out and enjoy. Just give yourself about 10 minutes of prep. time and you'll be chowing down in no time. You'll fall in love with this salad. In addition, $5 Meal Plans has an amazing homemade vinaigrette recipe to add to it. Enjoy.

20. Slow Cooker Cheesy Chicken Sandwiches
Busy night? Why not make things easier on yourself by throwing a bunch of cheese and chicken into your slow cooker. In other words, if you've got a little extra time in the morning, just gather up your ingredients and toss them in the cooker.
When you get home, it should all be cooked and ready to go. In conclusion, you can sit back, relax, and enjoy the delicious dinner you've created.
21. Pepperoni Pizza Muffins
Save the best for last (Actually, everything on this list is amazing, but c'mon, pizza muffins!?), and these pepperoni pizza muffins are close, if not totally my favorite. For instance, they're perfect for dinners, snacks, lunch, or whenever you want! These are almost too good to be true, but they exist. In other words, if you're a pizza-junkie like me, you'll fall in love in this simple, budget-friendly meal.
Was this article helpful?
Please let us know if you liked it. That's the only way we can improve.